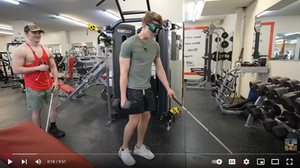 YouTube story teller, Brandon William, used one of our simulators for his interview with blind bodybuilder Justin Holland. Watch his video to learn about Justin's story.
---

With the help of our vision simulators, AgeLab researchers and students wear a suit calibrated to approximate the motor, visual, flexibility, dexterity and strength of a 70+ year old.
---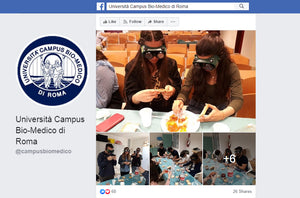 Photos from Facebook - our vision simulators in use in Italy!  Made possible due to the association of Tu con i miei Occhi and its founder Laura Giardina.
---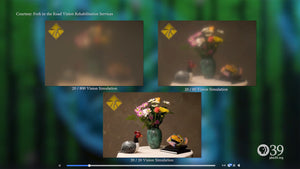 Pictures taken directly through our low vision simulators were used in a news report to explain Leber's congenital amaurosis (LCA).
---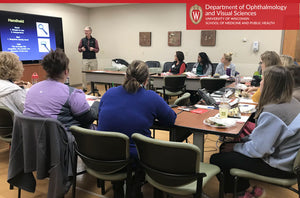 I talked to staff and faculty about strategies to make the clinic experience as positive as possible for people with vision impairments - and more.